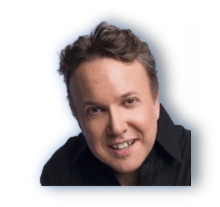 Disc 1

1. Julie Anne - Kenny

2. Your Mama Don't Dance - Loggins & Messina

3. Jingle Jangle - The Archies

4. On A Night Like This - Bob Dylan

5. Smokin' In The Boy's Room - Brownsville Station

6. The Wreck Of The Edmund Fitzgerald - Gordon Lightfoot

7. Hollywood - Boz Scaggs

8. It's A Sin To Tell A Lie - Gerry Monroe

9. She Did It - Eric Carmen

10. Jennifer Tomkins - Street People

11. Torn Between Two Lovers - Mary MacGregor

12. Department Of Youth - Alice Cooper

13. Patch It Up - Elvis Presley

14. I Only Want To Be With You - Bay City Rollers

15. Precious Love - Bob Welch

16. Would You Lay With Me In A Field Of Stone - Judy Stone

17. The Night Chicago Died - Paper Lace

18. (If You Let Me Make Love To You Then) Why Can't I

Touch You? - Ronnie Dyson

19. Teenage Rampage - Sweet

20. My Maria - B.W. Stevenson
Disc 2

1. You've Gotta Get Up And Dance - Supercharge

2. When You're Hot, You're Hot - Jerry Reed

3. Only You Can - Fox

4. Dream Police - Cheap Trick

5. Do The Spunky Monkey - Digby Richards

6. Hey Mr Dream Maker - Cliff Richard

7. Absolutely Right - Five Man Electrical Band

8. Magic Woman Touch - The Hollies

9. Let It Shine - Santana

10. Rock And Roll Lullaby - BJ Thomas

11. Cowboy Convention - Ohio Express

12. School Love - Barry Blue

13. Don't Expect Me To Be your Friend - Lobo

14. Run Joey Run - David Geddes

15. Love Is All - Roger Glover And Guests

16. Me And My Arrow - Nilsson

17. Misty - Ray Stevens

18. Mighty Joe - Shocking Blue

19. Radar Love - Golden Earring

20. (Until) Your Love Broke Through - Marcia Hines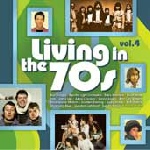 Disc 3

1. At Seventeen - Janis Ian

2. I Wanna Be With You - Raspberries

3. Band Of Gold - Freda Payne

4. Dance With A Dolly (With A Hole In Her

Stockin') - Silver Studs

5. Calypso - John Denver

6. Rock And Roll Bum - Daniel Boone

7. Right Time Of The Night - Jennifer Warnes

8. Rolling Stone - David Essex

9. Minnie, Minnie - Mouth & MacNeal

10. The Band Played Boogie - C.C.S.

11. Three Ring Circus - Blue Magic

12. Another Night On The Road - Sherbet

13. It's So Nice (To Have You Home) - The

New Seekers

14. Mandy - Barry Manilow

15. Rosetta - Georgie Fame & Alan Price

16. Wait Until Midnight - Yellow Dog

17. Ding-A-Dong - Teach In

18. Do To Me - Smokie

19. Turn To Stone - Electric Light Orchestra

20. Polyanna - Brother John
BRENT'S NOTES

Living In The 70s Vol. 4
, again picks up from the last in the series featuring

many rare hits to make the Aussie charts during the 1970s - including local

hits from Digby Richards and The Silver Studs - both mastered from the original

master tapes
for inclusion.

Plenty of other gems including Gerry Monroe's much sought after 1971 hit,

The Five Man Electrical Band - with their 'other' hit, Paper Lace with the original

hit recording of "The Night Chicago Died". Even Gordon Lightfoot's classic tale

about the ship, the
Edmund Fitzgerald
makes a
rare compilation appearance

along with Shocking Blue, with one of their other almost forgotten chart hits to

strike locally.

Again detailed liners notes included along with chart details supplied by

Gavin Ryan
, with all three CDs mastered from the best possible master

sources by
Warren Barnett
.