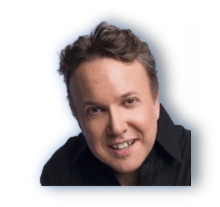 Disc 1

1. The Breaking Point - Normie Rowe

2. The Angels Listened In - The Cherokees

3. Bondi Stomp - The Dave Bridge Trio

4. What Is Soul - The Groove

5. Lady - Johnny Young

6. She's My Baby - Jon Blanchfield

7. Excuses - The Kinetics

8. Try To Remember - New World

9. Movin' Man - Buddy England

10. How'd We Ever Get This Way - Ronnie Burns

11. Judy Green - Laurie Allen And Bobby Bright

12. I Can't Believe What You Say - Dinah Lee

13. Here I Am - The Virgil Brothers

14. Beach Ball - Jimmy Hannan

15. Am I A Lover - 18
th
Century Quartet

16. Cinderella Rockefella - Ann And Johnny Hawker

17. I Need You - The Cicadas

18. Tennessee Waltz Song - Ray Brown & The Whispers

19. Road Runner - Levi Smith's Clefs

20. No One Really Loves A Clown - Robbie Snowden

21. Zoom Zoom Zoom - Cam-Pact

22. Tonight I'll Be Staying Here With You - The Imagination

23. I Thank You - Johnny O'Keefe

24. What Will It Be Like? - The Feel Goods

Disc 2

1. Mashed Potato - Billy Thorpe And The Aztecs

2. Twiddle-E-Dee - The Avengers

3. Would You Believe, Love - Bobby Bright

4. Cloudy Summer Afternoon - Bill And Boyd

5. Western Union - The Strangers

6. Smile - Ross D. Wyllie

7. Annabelle Lee - The Groop

8. Born A Woman - Judy Stone

9. Skye Boat Song - Glen Ingram With The Hi-Five

10. Barbara Allen - The Prilgrims Five

11. Speechless (The Pickup) - Peter Doyle

12. It's You - Terry Dean

13. Love Is Kind, Love Is Wine - The Seekers

14. Can't You Hear Me Callin' - The Henchmen

15. St. Louis - The Easybeats

16. Let This Be A Lesson - The In-Sect

17. Mo'reen - The Bay City Union

18. War Of The Worlds - The Atlantics

19. Katy Jane - Ronnie Charles

20. Black - The Throb

21. That's The Way It Is - Marcie Jones

22. Talking About You - Tony Worsley

23. The Day They Freed The Noise - Doug Ashdown
Disc 1

1. Let It Rock - Skyhooks

2. Yesterday's Hero - John Paul Young

3. Jackie's Thing - Musick Express

4. Play Mama Play - Rumour

5. Bom Bom - Daddy Cool

6. Workout Fine - Stylus

7. Birmingham Station - Shepherd

8. Falling In Love Again - Ted Mulry

9. Waiting For The Rain - Emma Hannah

10. Can't Wait For September - Pyramid
featuring
Erl Dalby

11. Rave On - Gerry & The Joy Band

12. Believe It Just Like Me - Billy Thorpe & The Aztecs

13. Love Has No Pride - Daryl Braithwaite

14. The Hook - Tony Cole

15. Fire And Rain - Marcia Hines

16. Life Is Getting Better - Flake

17. Jamie Come Home - Jamie Dunn

18. Hello - Normie Rowe

19. Everlasting Love - Doug Parkinson

20. The Saddest Song Of All - Doug Ashdown

Disc 2

1. So Glad You're Mine - Sherbet

2. Heading In The Right Direction - Renee Geyer

3. Judgement - Chain

4. Storm In My Soul - The Carol Lloyd Band

5. Neanderthal Man - The Love Story

6. Words Are Not Enough - Jon English

7. Rock 'N Roll Lady - Gary Young With Daddy Cool

8. Naturally - Ted Mulry Gang

9. She Works In A Woman's Way - Dave Allenby
with
The Autumn

10. Sparrow Song - The Seekers

11. Little Suzuki - Digby Richards

12. Nothing Stays The Same Forever - Hush

13. Open Up Your Heart - G Wayne Thomas

14. The Light - Moonlight

15. Over The Hills And Far Away - Kevin Johnson

16. Liberate Rock - Lobby Loyde & The Coloured Balls

17. Living In The Land Of Oz - Ross Wilson

18. Are You Old Enough - Dragon

19. We Were Lovers Then - Don Lane

20. Good Feelin' - Max Merritt And The Meteors
Disc 1

1. Ring My Bell - Collette

2. Baby Wants To Rock - Mondo Rock

3. My Imagination - Vertical Hold

4. Sugar Free - Wa Wa Nee

5. Magic Rhythm - Christie Allen

6. Roll It On Robbie - Redgum

7. Big Girls - Electric Pandas

8. High Wire - Men At Work

9. Blush - The Hummingbirds

10. My Girl - Hoodoo Gurus

11. Stuck On You - Paul Norton

12. Shoop Shoop Diddy Wop Cumma Cumma

Wang Dang - Monte Video And The Cassettes

13. Back To The Streets - Moving Pictures

14. Groove - Eurogliders

15. Montego Bay - Allniters

16. Face To Face - Real Life

17. Hold Your Head Up - The Party Boys

18. Something That You Said - Kids In The Kitchen

19. Almost With You - The Church

20. Let Me Be - Daryl Braithwaite

21. Goodbye Barbara Ann - Richard Clapton

Disc 2

1. Cold Fever - Models

2. Soul Kind Of Feeling - Dynamic Hepnotics

3. I Need You - Avion

4. Into The Heat - The Angels

5. Injun Joe - The Johnnys

6. You're The Voice - John Farnham

7. Hold On To Me - The Black Sorrows

8. Cut The Talking - The Dugites

9. Hands Up In The Air - Boom Crash Opera

10. Working For The Man - Mental As Anything

11. Space Race - Mi-Sex

12. My Heart's On Fire - Machinations

13. In My Youth - Noiseworks

14. Driving Wheels - Jimmy Barnes

15. Power - Sharon O'Neill

16. Prefab Hearts - The Reels

17. Summer - Dragon

18. Chinese I's (Here Come The Minute Men) - Venetians

19. We Can't Be Beaten - Rose Tattoo

20. Don't Wake Me - Uncanny X-Men

21. All I Wanna Do - Jo Jo Zep & The Falcons

22. Duncan - Slim Dusty



Highlights of the 80s instalment include rare re-issue outings for The Venetians "Chinese I's (Here Come The Minute Men)",

taken from the
original single master
as was the single version of Machinations "My Hearts On Fire" along with Monte Video And The

Cassettes "Shoop Shoop Diddy Wop Cumma Cumma Wang Dang" (one of several acts included who came to us via New Zealand).

Sydney band Avion are included with "I Need You" as are Adelaide group Vertical Hold with "My Imagination" which peaked at #1 in Adelaide.

Plus 80s hits from Kids In The Kitchen, The Church, Dugites, Real Life, Boom Crash Opera, The Hummingbirds, Uncanny X-Men,

Christie Allen and heaps more!



This sixth instalment digs even deeper into the Australian pop charts of the 1960s than earlier volumes, including many hits that

had success restricted to just one or two States.

Highlights include rare gems from The Cicadas, Kinetics, Virgil Brothers, The Dave Bridge Trio, Jon Blanchfield, The Groove, Pilgrims Five,

The Avengers, Robbie Snowden and even the original hit single version of Doug Ashdown's debut hit "The Day They Freed The Noise",

sourced from the
original mono single master tape
.

Also included are many larger nationally known hits from Judy Stone, Billy Thorpe & the Aztecs, Johnny Young, The Easybeats

and Buddy England.
OVER 40
Australian classics in all!



Forty more Aussie classics compiled from the Top 40 charts around Australia, including the major hits from Dragon, Renee Geyer and

Ted Mulry to the rare and sought after titles from Brisbane's Moonlight to Adelaide's Musick Express to the first time CD release of the

Original single recording
of Sherbet's "So Glad Your Mine" taken from the
original single master
(the band re-did a very similar album version

which has been the commonly available source since the mid-70s).

Also featured are other tracks from the 'Sweet Peach' catalogue including hits from Doug Ashdown and even Don Lane (both sourced from the
original master tapes
) along with Doug Parkinson, Normie Rowe, and Gerry & The Joy Band.

And more...the first time re-issue of Rumour's version of "Play Mama Play"(as it was titled for their release) and even Tony Cole's UK recorded

(and produced by David Mackay), "The Hook" and many others!