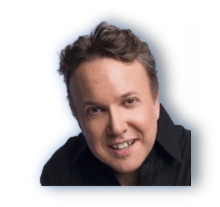 1. Living In The 70's – Skyhooks

2. Rock Your Baby – George McCrae

3. Rhythm Of Life – Diana Ross & The Supremes & The Temptations

4. Gee Baby – Peter Shelley

5. Living Next Door To Alice – Smokie

6. Double Barrel – Dave & Ansil Collins

7. Brandy (You're A Fine Girl) – Looking Glass

8. Dead Skunk – Loudon Wainwright III

9. Moviestar – Harpo

10. Seasons In The Sun – Terry Jacks

11. Run Sally Run – The Cuff Links

12. It's All Over Now, Baby Blue – Graham Bonnet

13. Chick-A-Boom (Don't Ya Jes' Love It) – Daddy Dewdrop

14. Honey Honey – ABBA

15. Falling In Love Again – Ted Mulry

16. Hold Me Close – David Essex

17. Mouldy Old Dough – Lieutenant Pigeon

18. It's A Heartache – Bonnie Tyler

19. Heartbeat – It's A Lovebeat – De Franco Family

featuring Tony De Franco

20. Last Song – Edward Bear
1. Billy, Don't Be A Hero – Paper Lace

2. Albert Flasher – The Guess Who

3. Rockaria – Electric Light Orchestra

4. Could You Ever Love Me Again – Gary and Dave

5. Moonlighting – Leo Sayer

6. Chirpy Chirpy Cheep Cheep – Middle Of The Road

7. Dancin' (On A Saturday Night) – Barry Blue

8. Make Love To Me – Kelly Marie

9. Easy Come, Easy Go – Bobby Sherman

10. Daddy Cool – Boney M

11. Fooling Yourself (The Angry Young Man) – Styx

12. Stir It Up – Johnny Nash

13. Money Honey – Bay City Rollers

14. One Monkey Don't Stop No Show – Honey Cone

15. Magazine Madonna – Sherbet

16. Monster Mash – Bobby "Boris" Pickett and

The Crypt Kickers

17. Never Gonna Fall In Love Again – Mark Holden

18. Candida – Dawn

19. Swamp Witch – Jim Stafford

20. Rubberband Man – The Spinners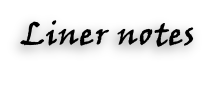 Easy Come, Easy Go – Bobby Sherman


Prior to becoming a brief teen sensation as the 60s became the 70s, Californian native
Bobby Sherman
first made the charts in Australia during 1965,

via the Adelaide charts with
Well All Right
. This track didn't even make a ripple back in the States for Sherman, who would have to wait until 1969's
Little
Woman
to break through, aided by his TV work at the time.
Easy Come, Easy Go
while not his biggest Australian hit is easily one of his most recognised.
Run Sally Run – Cuff Links

This 1970 hit shares something in common with the Bobby Sherman track on this collection – both featured the famous American
Wrecking Crew
session

players, including drummer Hal Blaine. While the
Cuff Links
were essentially a studio band initially fronted by session singer Ron Dante (Dante also sang

The Archies hits), he was no longer involved in the sessions at the time of this single. Essentially on the back of this and earlier hits, a touring version of

The Cuff Links did the rounds here in Australia with audiences unaware the band they watched had little connection with what they heard on their records.
Candida – Dawn

Candida
was originally recorded by The Tokens with average results, so a decision was taken to re-do much of the track, including the lead vocal by Tony

Orlando - an early 60s hit maker, who had been working more recently in the publishing side of the industry. The rest of
Dawn
on this record consisted of Toni Wine

(who had been a part of The Archies records), Robin Grean and The Tokens Jay Siegel. This track proved a winning formula for other subsequent follow up singles.
The Rhythm Of Life – Diana Ross & The Supremes & The Temptations

Following on from the success of the 1968 NBC-TV Special called
TCB (Taking Care of Business)
, The Supremes
(now billed as
Diana Ross & The Supremes
)

&
The Temptations
again teamed up in late 1969 for another hugely successful live show – called
G.I.T. On Broadway (G.I.T. standing for Gettin' It Together)
resulting in another soundtrack album that again hit the spot on the U.S. album charts. Meanwhile here in Australia, oddly enough it was this track released as a

single (and listed on the single as coming from album
On Broadway
) during 1970 that became one of the standout Motown hits of the decade. It seems Australia

was about the only place where this album track became a major hit single, thus explaining why it seldom turns up on any Motown re-issues. Interestingly, Diana

Ross had already left the Supremes as this track was charting in Australia!
Falling In Love Again – Ted Mulry

This Vanda and Young penned song would become the second significant hit record for
Ted Mulry
, even eclipsing the success of his debut hit
Julia
. This would

cement his long running relationship with not only Vanda and Young but the extended Alberts record family, not only as singer and performer but as a songwriter.

Prior to the arrival of The Ted Mulry Gang in the mid 70s, Ted would write hit singles for the likes of Sherbet and Mr George.
One Toke Over The Line – Brewer & Shipley

Brewer & Shipley
(or Mike and Tom) were an American folk rock duo who became another 70s one-hit wonder in these parts with this 1971 record, that raised a

few eyebrows at the time. Recording for the iconic 60s Kama Sutra label their album
Takio
also managed a strong following in the early 70s with
One Toke Over
The Line
reaching as high as number 2 on the South Australian Top 40 charts.
Albert Flasher – The Guess Who

Between 1969 and 1975 Canadian rockers
The Guess Who
notched up 15 hits on the Australian charts all with varying degree of success, depending on which part

of the country you were in. Certainly on a national basis this was their strongest chart effort, again displaying the stand-out vocals of Burton Cummings, arguably one

of rock and roll's finest voices.

Don't Pull Your Love – Hamilton, Joe Frank & Reynolds

This trio comprising of
Don Hamilton, Joe Frank Corollo and Tommy Reynolds
first made the Australian charts in 1966 as members of the T-Bones whose big claim

to fame was the instrumental hit
No Matter What Shape (Your Stomach's In)
. This remains their best remembered work in Australia, with later following singles

Daisy Mae
and
Fallin' In Love
receiving plenty of radio airplay and some respectable chart placings around the country.
Chirpy Chirpy Cheep Cheep – Middle of The Road

For Scottish group
Middle Of The Road
this was the first in a sequence of hits on the Australian charts, others included
Soley Soley
and
Tweedle Dee Tweedle Dum.
While this was a cover of the original Lally Stott version (which also fared well here), it has also remained the most fondly remembered.
Double Barrel – Dave & Ansil Collins

Another classic one-hit wonder (in Australia) is this 1971 reggae flavoured song from Caribbean-based
Dave (Barker) & Ansil Collins
. Recording for Trojan Records,

a label famous for its reggae repertoire and artists such as Desmond Dekker,
Double Barrel
made most Top Ten charts around the country, at a point when

the "reggae" sound was all quite new to us. This hit has always been instantly recognisable from that spoken word intro: "I am the magnificent........."
Chick-A-Boom (Don't Ya Jes' Love It) – Daddy Dewdrop

Daddy Dewdrop
was the brainchild of songwriter Dick Monda who along with several studio musicians created one of the infectious pop records of the early 70s.

The song was originally created for the animated TV series
Groovy Goolies
where it achieved some instant reaction, and with this sudden interest Monda quickly

went back to the studio to record the hit version we now all know and love.
(Blame It) On The Pony Express – Johnny Johnson & The Bandwagon

For U.S. based
Johnny Johnson
much of his chart success would come via the U.K. where several hits made the charts. In this part of the world, this is what we

would remember Johnson and his group
The Bandwagon
for. This was another cleverly crafted pop hit from the hands of very experienced hit makers Tony

Macaulay, Roger Greenaway and Roger Cook. Just a sample of their credits include
My Baby Loves Lovin'
, hits for Blue Mink and in Macaulay's case, penning

such Foundations hits as
Build Me Up Buttercup
.
One Monkey Don't Stop No Show – Honey Cone

Hot Wax records was created by Motown legends Edward Holland Jr, Lament Dozier and Brian Holland upon their departure from that label with one of their new

signings being the three piece girl group (sound familiar!)
Honey Cone
. This trio comprised of Edna Wright, Shellie Clark and Carolyn Willis who would notch up

one notable hit on the Aussie charts. An earlier single
Want Ads
, while receiving some local airplay, failed to make any impact here. Interesting to note one of the

studio session players on this track included a young Ray Parker Jnr.
Who Was It? – Hurricane Smith

Norman (Hurricane) Smith
became one of the legendary engineers at EMI's Abbey Rd studios during one of their most creative and influential eras – the 1960s.

Smith was the engineer in the booth behind all The Beatles recording sessions up to 1965 and by the early 70s had written a song called
Don't Let It Die
, intending

it for John Lennon to record. Luckily for Smith, producer Mickie Most took an active interest in his recording career which included the Number 1
Oh Babe, What

Would You Say
. This third single, a cover of a Gilbert O'Sullivan song also proved to be a major hit in Australia and for whatever reason has seldom been

re-issued here since.
Lady Love Bug – Clodagh Rodgers

Ireland's
Clodagh Rodgers
first came to our attention with 1969's
Come Back And Shake Me
, which still remains her most prominent Australian hit. Signed to

RCA Records other follow up singles met with varied success on the Australian charts, including
Biljo
,
Jack In The Box
and this 1972 hit record. All these had a

familiar early 70s "Europop" sound to them, with Clodagh being no stranger to the Eurovision contest.
Brandy (You're A Fine Girl) – Looking Glass

The first of two (yes two) singles from
Looking Glass
to make the charts here in the early 70s. The quartet formed by Elliot Lurie while still attending University,

managed another lesser hit the following year in 1973 – mind you with a similar sound and style, titled
Jimmy Loves Marie-Anne
.
Brandy
itself tells a great story

about a devoted barmaid in a seedy sailor filled sea port, who fancies herself with just the one man, but seemingly never quite getting her man. That is the brief

synopsis, for the complete story have close listen to the song!
Mouldy Old Dough – Lieutenant Pigeon

1972, and a bumper year for big instrumental hits (this one not being totally instrumental!). Think,
Joy
by Apollo 100,
The Rangers Waltz
and Hot Butter's
Popcorn

and this gem of a hit that seldom gets re-issued. This U.K. group, bordering on novelty had the most distinctive feature of a "honky tonk" style piano, a most

unusual sound on radio during the 70s nestled between Slade and Led Zeppelin. An even bigger Australian only hit was yet to follow during 1974 with the

quirky cover of
I'll Take You Home Again, Kathleen
.
Dreams Are Ten A Penny – Kincade

From the U.K. label Penny Farthing (also the home of Daniel Boone hits) came this uniquely big hit down under in 1973 from
Kincade
(as in lead vocalist

John Kincade). Success seemed to evade this perfect pop ditty elsewhere in the world, except for some lesser chart placings in Europe. The song was

authored by John Carter who had been an integral part of 60s pop bands Ivy League and Flowerpot Men. Carter also surfaced later as lead vocalist for First

Class with their hit
Beach Baby
.
Last Song – Edward Bear

Another enormous 70s one-hit wonder, and a number one at that! Many have assumed over the years that
Edward Bear
was an actual person, but truth be

known this was actually a trio from Toronto, Canada. Formed back in 1966 and signed to Capitol Records in 1969, the group's name is derived from

A.A Milne's
Winnie The Pooh
whose actual name is Edward Bear. While follow up singles were issued by the label, they were all but ignored by radio.
The First Cut Is The Deepest – Keith Hampshire

This often covered track was written by Cat Stevens in the late 60s early in his career (but not a hit single release for him), and picked up by P.P. Arnold and later

in 1973 by Canadian
Keith Hampshire
who in turn took it to the next level. Hampshire has had a large following over the years in his native Canada as a performer

and radio presenter. Since this version, the track has been covered by Rod Stewart (which receives the most radio attention these days) and more recently by

Sheryl Crow. So far as chart performance goes in Australia this gutsy Hampshire take still remains the most successful.
Half-Breed – Cher

Still riding a wave of success on the back of TV's
Sonny And Cher Comedy Hour
came another solo hit from
Cher
, albeit a couple of years after her last solo

hit
Gypsies, Tramps And Thieves
, about un-married mothers.
Half-Breed
told the tale of a woman who was half white and half Cherokee and the racism issues

she faced (Cher herself is half Cherokee). Another big hit
Dark Lady
followed soon after, but until she re-emerged and re-invented herself in the 90s with hits like

Believe
and
If I Could Turn Back Time
this hit remained her biggest solo outing.
Swamp Witch – Jim Stafford

Born in Florida, this was
Jim Stafford's
first in a small series of hits around 1973-1974. Mind you,
Swamp Witch
(which sounded like it may have been more at

home recorded by the likes of Tony Joe White) was produced by fellow 70s hit maker Lobo. While we took to this Southern swamp fable, it barely made a dent on

the U.S. charts for Stafford - this would occur in 1974 with the similar flavoured
Spiders and Snakes
and the clever
My Girl Bill
(covered in Australia by Cash Backman).

This track makes an all too rare CD appearance here.
Dead Skunk – Loudon Wainwright III

The charts of 1973 seemed to have no shortage of glam rock acts, country-flavoured pop records and the occasional interesting novelty number such as Monster

Mash
- and this offering from
Loudon Wainwright III
. One could not help but notice a song on the radio with such a subject matter (even if you could not smell it),

and even if it has not maintained much radio airplay since 1973 , we all remember this one oh so well . Wainwright himself would have many album credits under

his belt over the years, but it will always be this track we associate his name with.
Heartbeat - It's A Lovebeat – De Franco Family featuring Tony DeFranco

A massive hit in Australia from a "real deal" family (as opposed to say, The Partridge Family) hailing from Canada late in 1973, with this track peaking on the top

of the charts in 1974. Fronted by teen sensation Tony De Franco, it is hard to believe this hit record has not been re-issued on any local compilations such as this

since its original release as a 45. As is often the case, a follow up single was released but was ignored mostly, leaving the family as another one-hit wonder.

Most of the playing on this recording was left to the session players known as
The Wrecking Crew,
including Hal Blaine on drums (who ironically was also the

drummer for the Partridge Family recordings). These days none of the De Franco siblings are involved in the music business, with Tony recently selling real-estate

Skydiver – Daniel Boone

Another case here of an English act,
Daniel Boone
(born Peter Stirling) scoring a hit in Australia, that pretty well did zilch elsewhere around the world. His string of

hits here (on the Penny Farthing label) began with
Beautiful Sunday
, then proceeded with
Annabelle
,
Rock And Roll Bum
and
Sunshine Lover
(the latter three

never became giant national hits, but were big in specific areas only) and finally,
Skydiver
- another 70s hit often hard to find.
Seasons In The Sun – Terry Jacks

Canadian Terry Jacks had already made the Australian charts several years earlier via The Poppy Family (a teaming with his then wife Susan) who managed a

couple of hits here, the biggest being 1971's
That's Where I Went Wrong
. Originally penned by Frenchman Jacques Brel, and re-worked by Rod McKuen, it was

this
Terry Jacks
version which topped the charts here during 1974, with the exception of Western Australia which opted for yet another take on it - Bobby Wright's

recording. This was a year with no shortage of tragic tales, including Hot Chocolate's
Emma
and both Paper Lace number 1's.
Could You Ever Love Me Again – Gary and Dave

Yet another significant Canadian hit to feature on this collection, this time from
Gary (Weeks) and Dave (Beckett)
who had signed with Greg Hambleton's Axe Records

in 1972. Released locally through the "London" label this song became a major hit in Australia during 1974, and despite around eight notable hits back in Canada

this solitary release made this duo another classic one-hit wonder downunder. This is one of those much sought after 70s hits that still receives radio airplay around

the country, and after an absence of a few years it makes a welcome return to the CD world.
A Matter Of Time – Railroad Gin

From Queensland comes this legendary local band who scored a sizable number one hit on the Brisbane charts with this Jethro Tull-ish sounding record

(the flute influence at least) in 1974. While huge in their home State, the "Gin" (as they are affectionately known) never quite secured the national attention they

deserved (although this single did chart well in Canberra). An album of the same name also topped the album charts, containing an extended and orchestral

version of this track – the original single version is included here. After several more hit singles, lead singer Carol Lloyd left to form her own band and Laurie Stone

would later surface in the Moscos and Stone duo.
Billy, Don't Be A Hero – Paper Lace

Becoming one of the biggest hits in Australia in 1974, was this tale of tragedy from U.K. band
Paper Lace
, who also managed the tough task of another number

one with the follow-up hit
The Night Chicago Died
. While the latter was also a hit in the U.S., "Billy" was covered in the States by Bo Donaldson and The Heywoods

rendering them a U.S. one-hit wonder. A third single,
The Black Eyed Boys
also made the charts here but lacked the national support and radio airplay of those first

Jealous Mind – Alvin Stardust

A lifelong rock and roll fan is
Alvin Stardust
(born Bernard Jewry, but also known as Shane Fenton), so much so, he has owned a guitar since the 1950s, and

collected famous autographs on it . Over the years Stardust collected names on this guitar from Buddy Holly to The Beatles, all except one name – Elvis Presley.

In 1974 Stardust was set to head to Memphis to meet Presley (and get his prized guitar signed), however, it was never meant to be due to this record as his label

insisting he head to Europe on a promotional tour to push this record.
Jealous Mind
became his second consecutive hit on our charts with others records in 1974

getting some attention in select parts (South Australia mostly). Via Stiff Records he would finally make our National Top 40 again in 1982 with
Pretend
. By the way,

last we heard Alvin had his well signed guitar tucked away in a very secure bank vault!
Rock Your Baby – George McCrae

1974 and we started seeing the first traces of would become known as the "disco sound", with two of the earliest official disco hits being
Rock The Boat
from the

Hues Corporation and this offering co-written by future disco star Harry Casey (as in KC & The Sunshine Band). If you owned this 45 back in the 70s, it also

marked one of the earliest occasions where
Part Two
was continued on the flipside – value for money indeed ($1.25 to be exact for an RCA 45 in '74). Like so

many others through the years, that next big follow up hit never happened for McCrae.
Kung Fu Fighting – Carl Douglas

Hot on the heels of the Kung Fu craze in the 70s (we all remember watching that show back then – grasshopper!) came this one and only hit for
Carl Douglas
, who

got more than a little stereotyped with this highly successful song and subsequent follow up (which died very quickly)
Dance The Kung Fu
. Too bad for Douglas,

however - his producer Biddu moved onto further disco fortunes, including the producing of hits for Tina Charles.
Honey Honey – ABBA

On the back of the
Waterloo
success that catapulted this then little known Swedish band called
Abba
during 1974 into the spotlight came hit single number

two –
Honey Honey
. Even with that first big single, Abba were not yet the household name they would soon become the following year with this track being

covered by U.K. band Sweet Dreams (whose lead singer had already fronted Pickettywitch). With that, many parts of the country opted to go with the U.K. cover

and not the Abba original, but all that was about to change.
Gee Baby – Peter Shelley

The mid 70s treated Englishman
Peter Shelley
with two reasonable size hit records on the Australian charts with
Love Me, Love My Dog
and
Gee Baby,
included

here. Of the two, the latter was the biggest - reaching as high number 1 here, whereas back in the U.K. it was the other way around. Shelley recorded for a U.K. label

called Magnet Records, who had just had a good run with Alvin Stardust, and would soon include Chris Rea and Major Matchbox in their label roster.
Money Honey - Bay City Rollers

1975 and the "Rollers" were the hottest teen act around, culminating with an Australian tour late in the year, with scenes of tartan teen frenzy wherever the band

were due to appear. It was also in this year the band would give us some of their most memorable hit records, such as
Bye Bye Baby
,
Give A Little Love
and the

track included here, released just on the back of that '75 Roller tour which also help catapult it to great chart heights.
Roll Over Lay Down – Status Quo

Included here at long last is the original hit version of this
Status Quo
classic! Over the years perhaps many have forgotten the actual charted hit record of this

was actually a "live" recording of the song, as opposed to the now more commonly found studio recording. It was this "live" version, (which "pumps" somewhat

more than the more subdued studio take) issued on an "EP" 45 that we heard thumping out of radios halfway through 1975. For those who remember, as with

all EP's in those days they came packaged in a nice picture sleeve of the band.
Moviestar – Harpo

Abba and Volvos were not the only exports to Australia during the mid 70s – we also had
Harpo
(Jan Svensson)! Pushed along by a nice film clip often screened

on Countdown (wonder what was happening with his eyes during that clip), Harpo climbed into the Top 10 during 1976. Often tagged a one-hit wonder here in

Australia, let us not forget his follow up
Horoscope
also charted well, albeit in the shadow of the earlier hit. Harpo was in good company for backing singers for his

recording sessions, listen carefully to hear Frida from Abba on those female backing vocals.
Never Gonna Fall In Love Again – Mark Holden

This song, written by Eric Carmen marked the debut of
Mark Holden
and his run of hits over the next couple of years. Holden was another act who would be in

debt to shows like Countdown where he was a frequent performer, carnations in hand and screaming girls never far away! When the hits dried up, Holden based

himself in the U.S. writing songs prior to his return to Australia, managing artists plus his high profile return to TV.
The Way That You Do It – Pussyfoot

Like others of the era, Countdown had much to do with the promotion of this record late in 1976 which soon sent it to Number 1 around the country.
Pussyfoot
consisted of singer Donna Jones (the only one we ever saw on Countdown) and former Mixtures member Mick Flinn, who also wrote and produced this track.

After the "Ooh Na Na Hi Ya's" (one of the songs main lines) were done, Pussyfoot were back with one more hit record, the very similar sounding
Ooh Ja Ja
.

Living Next Door To Alice – Smokie

Songwriters and producers of many hits, Mike Chapman and Nicky Chinn were certainly into recycling long before it became the norm! They gave this track to

former Brisbane group New World to record in 1973, where it had some modest chart success for the group, but giving it to another of their groups later in same

decade took the song to a whole new level – Number 1. This was a period in the 70s when their seemed to be another
Smokie
smash rolling off the Chinn-Chapman

assembly line every few months.
What A Way To Go – Dr Hook

With the huge following and track record achieved by
Dr Hook
in this country alone by 1977, it is quite surprising how this song hit big in some places, and was

all but ignored elsewhere around the country. With that, this Dr Hook hit is always overlooked on the artist's
Best Of's
and retrospective type packages released

over the years, making it quite an elusive Dr Hook hit to find. This has been corrected here, now being available locally on a compilation for the first time in a while.
Magazine Madonna – Sherbet

Little did we know, when we made this song such a big hit in 1977, it would prove to be the last significant hit single for the band. Sure, other singles did follow

during the tumultuous name change (Highway...
Sherbet..
..Sherbs) period over the next year or so, but none of those singles came close to matching the strength

of this track displaying this iconic Aussie band at their peak on the back of an amazing six year run. By now the band were also recording on their own

label – Razzle Records, which also released the solo Daryl Braithwaite output during 1977.
Silver Lady – David Soul

David Soul
(born David Solberg) had found much adulation as the blonde half (Hutch) in one of the hottest TV shows of the decade (Starsky and Hutch), so it

made sense to venture into the pop charts of the day. He was not the only TV cop of the decade to go down this avenue, with Peggy Lipton (Mod Squad) releasing a

single and album (with limited great success or acclaim) and even Telly Savalas (Kojak) with his intriguing take on Bread's
If
becoming a hit in 1975. Soul had

more luck (and musical talent) with his three hits, including
Silver Lady
. We can be grateful Buddy Ebsen (Barnaby Jones) or even Peter Falk (Columbo) decided

not to tackle a pop career during the decade!
They Shoot Horses Don't They – Racing Cars

This 70s group from Manchester has a direct link with 60s hit makers The Mindbenders, via their former bass player Bob Land who was instrumental in assembling

this group in 1975. Their only hit came two years later, and shares it title with a famous movie – but that is the only link. The album
Downtown Tonight
also

contained a lengthier slightly different recording of this song and wound up being their only claim to fame in these parts.
Rockaria – Electric Light Orchestra

In the latter half of the 70s
Electric Light Orchestra
kept jumping from hit to hit, and album to album. In the case of
Rockaria
, this was one of several singles

lifted from the incredibly huge album
A New World Record
, which also gave us other classic hits including
Telephone Line
and
Livin' Thing
. By the end of the

decade ELO would deliver us two more big albums and a stack more hit singles, all in the spate of just a few years.
It's All Over Now, Baby Blue – Graham Bonnet

Although we did not really know him by name in the late 60s, we did hear from
Graham Bonnet
as part of The Marbles, who notched up a hit with
Only One Woman
penned by The Bee Gees. A few years under his belt and Graham Bonnet returned with a slightly more mature voice and his cover of this Bob Dylan song.

Interestingly this Dylan track had yet to be a major hit for anyone, with The Byrds doing a superb (non-hit) interpretation in their mid 60s heyday. The Bee Gees

connection would strike one more time for Bonnet, writing his second consecutive hit
Warm Ride
.

Rubberband Man – The Spinners

One of the most outstanding singles of 1977 belonged to
The Spinners
, who up to this point had notched up two medium size hits, one of which was a duet with

Dionne Warwick. For those wishing to "disco" along to this one, a much longer version was available of
Rubberband Man
at the time. As for The Spinners, bigger

chart efforts were still yet to come with re-makes of The Four Seasons
Working My Way Back To You
and Sam Cooke's
Cupid
, which was paired up with

I've Loved You For A Long Time
in a medley.
If You Can't Give Me Love – Suzi Quatro

This 1978 hit came as Suzi embarked on a slightly different less rockier direction with this "west coast" sounding pop record. By now Suzi had a recurring role in

the sitcom
Happy Days
, but a U.S. hit had still eluded her. This would change when she would team up with Smokie's Chris Norman for
Stumblin' In
which peaked

at number 4 Stateside. To this day Suzi is still impressed with this particular track, and feels it is one of her best vocal performances on record.
It's A Heartache – Bonnie Tyler

Bonnie's debut hit was 1977's
Lost In France
, following which she had a throat operation to remove a nodule which left her voice sounding a little raspier for this

next big hit. By now she was tagged the "female Rod Stewart" by many a radio announcer back announcing this track, however the 70s hit were short-lived

returning with a vengeance with 1983's
Total Eclipse Of The Heart
produced by Jim Steinman.
Fooling Yourself (The Angry Young Man) – Styx

Widely respected back in the U.S.,
Styx
has never commanded similar respect or following here in Australia, even with some good chart performances and

quality hits behind them. We first noticed Styx via their 1975 debut single
Lady
, a break then this arrived several years later, aided by the regular screening of

the "live" film clip on Countdown.
Fooling Yourself
is by no means their biggest hit, but certainly one of their finest, sometimes left off their "Greatest Hits" packages

for whatever reason. Bigger more commercial broad appeal hits were to follow including 1979's
Babe
.
Make Love To Me – Kelly Marie

Singer/Songwriters Yellowstone and Voice scored a 1973 hit with
Well Hello
, but most of their achievements go unnoticed as prolific songwriters for others.

This includes
Make Love To Me
, a killer on the disco dance floors of 1979, and one of the biggest Australian singles of the year. Yet again this track would

prove uniquely successful in Australia, and not back in the U.K. for
Kelly Marie
who managed some other hits at home. The following year she returned with

one more hit
Feels Like I'm In Love
.
Pop Muzik – M

As the 70s came to a close,
Pop Muzik
was almost of sign of things to come musically, being a synthesised techno-based pop song, a sound that would

dominate the next decade. For
M
(whose real name is Robin Scott) this would prove to be his only notable hit, with his next single
Moonlight and Muzak
barely

setting the music buying public (or radio programmers) on fire and just making a small dent on the charts. Thus poor old M has been relegated to the world

of the one-hit wonder, even if technically he isn't.
Hold Me Close – David Essex

By late 1975
David Essex
was at the peak of female teen adulation, already thus far during the year, this "sparkly eyed" lad with a cute cockney image had

already secured several strong singles including
Gonna Make You A Star
and
Rolling Stone
(which almost sounded like a flashback to 1973's
Rock On)
.

This single came from
All The Fun Of The Fair
, perhaps his most fondly remembered album, so much so Essex has since adapted it and turn it into a musical

which he has toured the U.K. . Since his pop stars days, musical stage work has proved to be a big winner for David Essex.
Daddy Cool – Boney M

January 1977, marked the first time we heard from producer Frank Farion's German based disco and pop outfit
Boney M
with
Daddy Cool
. Somebody at

Countdown must have taken a liking to this one, as it was often used as the backing track to Molly's "Humdrum" segment on the show. While this one performed

strongly, much bigger hits followed in particular
Rasputin
and
Rivers Of Babylon
.
Living In The 70's – Skyhooks

Straight out of left-field, and into our lounge-room stormed
Skyhooks
with this killer track that just about summed up 70s Australia. Their image, biting lyrics and

no small measure of establishment censorship all contributed to the band's aura. And no better song to kick off this set than their iconic
Living In The 70s
.

What more could we say about suburbia – "my face gets dirty just walkin' around"!
Dancin' (On A Saturday Night) – Barry Blue

A case of Green turning to Blue for this Barry who changed his name from Barry Green to
Barry Blue
, which seemed a little more "pop-star". This hit was written by

Blue and his songwriting partner Lynsey De Paul who the year before had both penned De Paul's smash hit
Sugar Me.
Blue notched up around five hits in the U.K.

around this time, but only managed this hit with a couple of lesser follow-ups on the Australian charts.
Moonlighting – Leo Sayer

Since early 1974
Leo Sayer
had been on a continuous hit single spree, with this his 4
th
major hit record in a row. It was not only his singles performing

well - Sayer's albums consistently topped the album charts with
Just A Boy
,
Another Year
and
Endless Flight.
This single seemed to strike a chord with

us in those free wheelin' times of the mid-70s.
Monster Mash – Bobby "Boris" Pickett And The Crypt Kickers
It's not often that an early 60s novelty hit gets a chance to take on a whole new life a decade later, but this is precisely what occurred with this particular track.

During 1973, PolyGram Records (as they were known back then) via their "London" label had the amazing foresight to re-issue and promote this medium size

1962 hit single. This was a clever strategy, which paid dividends – perhaps the right song at the right time. Radio loved it, the public loved it and turned this

ghoulish gem (or should I say "graveyard smash") into a much larger hit than it ever was back in the 60s. An album followed which fared well, and

Pickett happily lived with his
Monster Mash
persona until his passing several years ago. In between all this, in addition to the interesting chart life of this

song, it made the Perth charts in 1970 – not 1973!
Stir It Up – Johnny Nash

This Bob Marley song was given wide exposure when covered by
Johnny Nash
in 1973, who had specialised with reggae flavored hits such as
Hold Me Tight
and

I Can See Clearly Now.
Marley himself was still several years from breaking through to the Aussie charts with
Is This Love
. While this would not become Nash's

last chart appearance in Australia, it would remain his last truly notable hit.
Dr Love – Tina Charles

Very much a product of the "disco" era was
Tina Charles
(obviously no relation to Ray, but believe or not she has often been asked that question) with her bunch

of 70s disco records that all fared well on the Australian charts including this 1977 effort. Again like her other hits this was produced by Biddu (and written as well),

who was also responsible for other U.K. hits such as
Kung Fu Fighting
. Tina's hit formula started to wane as the 70s came to an end, with a couple of low

charting records rounding off the run.
1. Roll Over Lay Down – Status Quo

2. Jealous Mind – Alvin Stardust

3. They Shoot Horses Don't They – Racing Cars

4. Don't Pull Your Love – Hamilton, Joe Frank & Reynolds

5. Dreams Are Ten A Penny – Kincade

6. What A Way To Go – Dr Hook

7. Pop Muzik – M

8. Lady Love Bug – Clodagh Rodgers

9. The First Cut Is The Deepest – Keith Hampshire

10. Silver Lady – David Soul

11. A Matter Of Time – Railroad Gin

12. The Way That You Do It – Pussyfoot

13. (Blame It) On The Pony Express – Johnny Johnson & The Bandwagon

14. Kung Fu Fighting – Carl Douglas

15. Half-Breed – Cher

16. Who Was It? – Hurricane Smith

17. If You Can't Give Me Love – Suzi Quatro

18. Skydiver – Daniel Boone

19. Dr Love – Tina Charles

20. One Toke Over The Line – Brewer & Shipley